Siljustøl - El hogar del compositor Harald Sæverud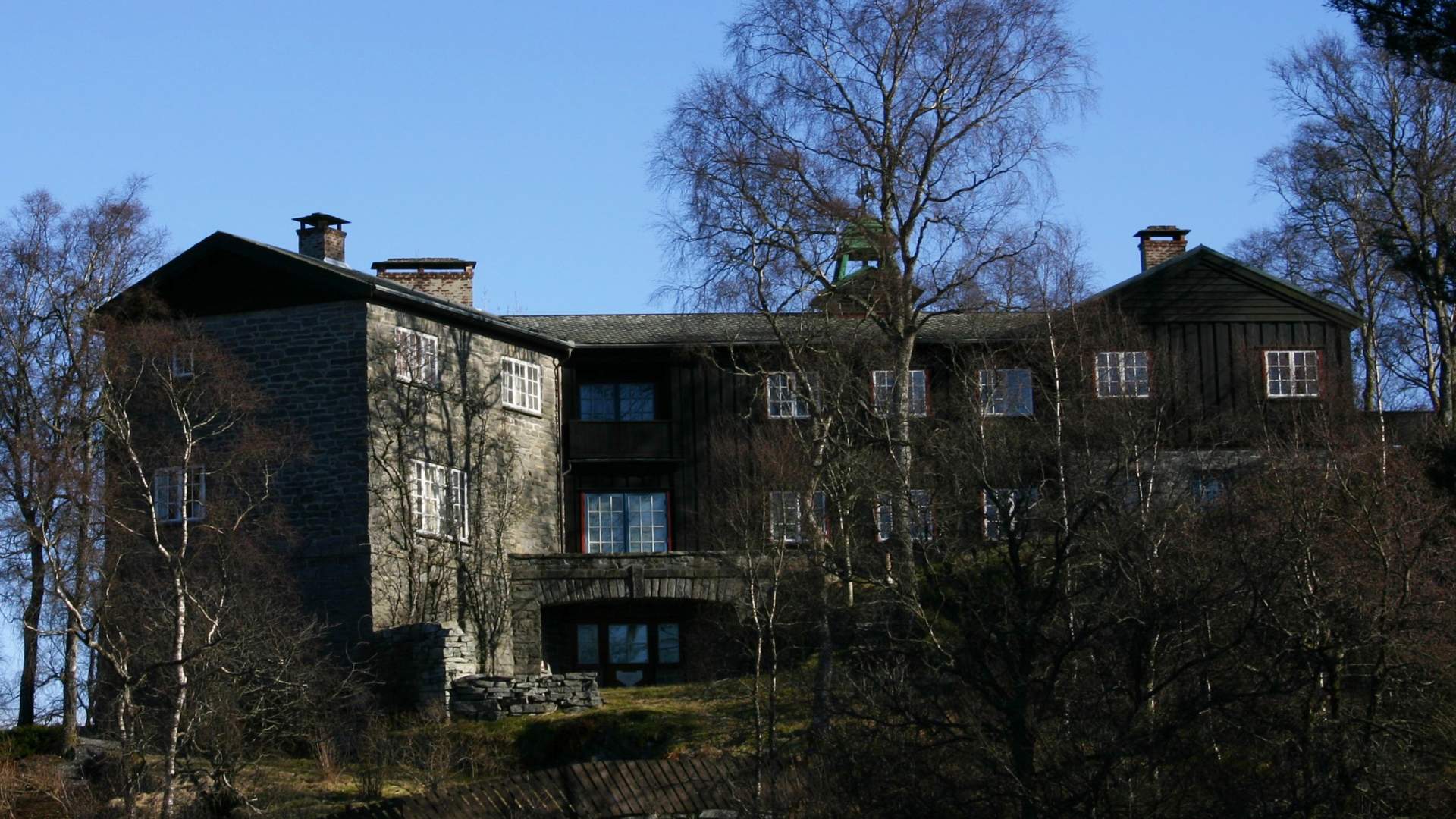 The composer Harald Sæverud's (1897-1992) home Siljustøl is one of the most unique private homes in Norway and played an important role in his musical production.
The piano in Sæverud's study and his personal belongings are placed as he left it when he died in 1992. Harald Sæverud was a beloved composer and musical artist. Today the composer's home is parted into a museum part, a private part and a large and beautiful outdoor and hiking aerea. You are invited into a distinctive composer home, where music and nature are central. The museum is open on Sundays during the summer and offers concerts related to Sæverud birthday and other occasions. The large outdoor area was an important inspiration for Sæverud's creative activity. Today, the property with its many hiking trails is open to the public. The main building at Siljustøl from 1939, was designed by architect Ludolf Eide Parr in cooperation with Sæverud, and was his composer cave. He is supposed to have said: A mountain farm is for me the center of the world. To preserve nature as intact as possible, Sæverud chose to place the house on the outskirts of the currently 176-acre property. Originally he so envisioned a yard with many small houses around it, like a sore. Thus for Sæverud was a mountain farm the world center, half natural, half cultural. It was old storehouses and farmhouses from Telemark and Setesdal that inspired Sæverud. He wanted it simple and beautiful. The timber should be naked so that the wood found. Walls should not be sanded and oblique angles gave more life to the rooms. The buildings were eventually to one house. In 1984 the property and part of the house was bequeathed to a foundation with the name "Marie Hvoslef and Harald Sæverud foundation for the promotion of Norwegian music and the visual arts". This foundation according to the will, ensure "Siljustøl to retain its allure as mountain farm". In 1993, the property and museum part of the house was transferred to Bergen municipality. Museum and concert activities are placed under the Edvard Grieg Museum Troldhaugen. The museum works partly to promote knowledge of the life and music of Harald Sæverud. Siljustøl was officially opened as a museum in connection with the celebration of Sæverud's 100th birthday on 17 April 1997. Guided tours every hour.
Last updated: 12/30/2022
Source: Visit Bergen
Siljustøl - El hogar del compositor Harald Sæverud
Páginas visitadas recientemente